Eco – Friendly Rentals
Welcome to the west side of the district! The are located at the boat launch in the Fort Campground on Echo Lake. Eco-Friendly Rentals are happy to announce their second location. They have paddle boats, single and double kayaks, canoes and stand up paddle boards! Check out their web site at http://legendsaremadeatkatepwa.ca/ for more information.
Fort Qu'Appelle Museum
Fort Qu'Appelle Museum is located beside the Qu'Appelle River on the site of the original trading post and fort, 198 Bay Avenue North. Open daily June 1st to August 31st from 1 to 5 p.m. Phone: (306)332-5751 to arrange for a visit at other times. For more historical information on the Town and surrounding areas click here
Fish Culture Station
Location: West on Highway #210, 5 km from Fort Qu'Appelle.
The Fort Qu'Appelle Fish Culture Station has the capacity to rear as many as 60 million fish each year. This stock replaces fish populations in water bodies where winterkill has occurred or where natural reproduction is not successful. The station also stocks newly formed water bodies (reservoirs) and waters where natural reproduction cannot keep up with the fishing pressure. Stock can be used to extend the range of species, such as lake trout and arctic grayling, making them more accessible to anglers. A number of new species which do not occur naturally in Saskatchewan waters have been introduced. For more information, click here.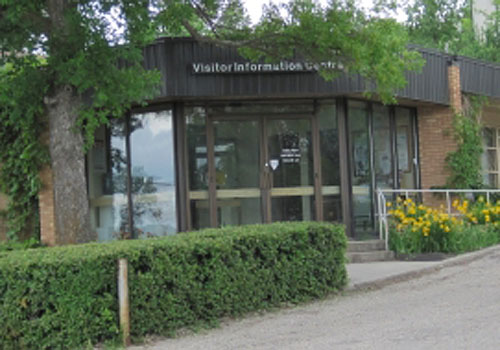 Qu Appelle Valley Centre for the ARTS
The campaign to transform Central School into a Centre to house year-round arts and cultural activities, including a gallery, arts instruction, smaller-scale performances, and to bring back to the Valley a Summer School of the Arts, is underway. For more information about the centre click here
The Town of Fort Qu'Appelle is surrounded by art and culture. Many artist have come to the valley to further their art. Sharron Labatt, Ida Laurens, Joan Bolen, Lonnie Wisharts Valley Photography and Incandescent Films are just some of the artist you will find. For more information about these great artists click here
Pottery is a growing art in the surrounding area. Fort Qu'Appelle has two potteries.
Fort Qu'Appelle Pottery and Art Gallery located at 165 Bay Ave North – across from the museum. You can contact the owners at 306-332-4900.
Hours Of Operation are:
Tuesday to Friday 10am to 5pm
Saturday 9am to 3pm Or call for appointment
Pat Krug Pottery
Corner of 9th Street and Craigleith South.
Phone 306-332-4449
Flexible Hours
Treaty Four Governance Centre
This wonderful site opened in September of 2000 and became a centre piece for the Town of Fort Qu'Appelle. This architectural beauty is the administrative centre of the Treaty Four First Nations. If you would like more information click here
Trans Canada Trail
Locations:
Fort San Walking Trail east end of Fort San to the Town of Fort Qu'Appelle 5.38 km
Trans Canada Trail Section A – a great walk around the town of Fort Qu'Appelle 6.91 km
Trans Canada Trail Section B – Town of Fort Qu'Appelle to Lebret 5.97 km
Lebret to Sandi Beach (paved highway) 6.4 km
Sandy Beach 1.44 km
Katepwa Trans Canada Trail 6.93 km
RM of Abernathy 26.9 km
When visitors come from all around taking a trail walk to see our beautiful valley