Other Communities in the Area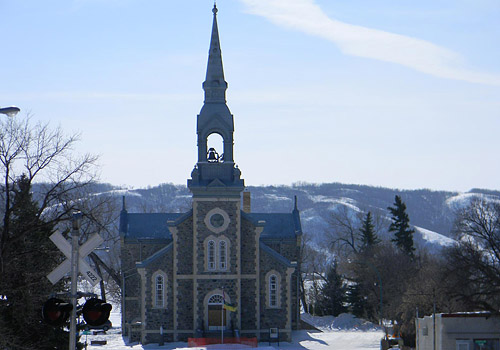 4 Lakes, 4 Seasons, 4 Everyone
We invite you to discover the beauty, excitement and history of the Calling Lakes Qu'Appelle Valley Region. With an  abundance of arts and culture, recreation and family activities, you may want to stay longer than planned.
4 Lakes
Saskatchewan's Summer Paradise: Beautiful Beaches, Stunning Shore Line's, Breathtaking Wildlife and Wilderness
We Love Our Beaches:
• Echo Valley Provincial Park – Echo Beach (entry fee's apply)
• Echo Valley Provincial Park – Pasqua Beach (entry fee's apply)
• B-Say-Tah Beach – On Echo Lake (free)
• Fort Qu'Appelle Town Centre – On Echo Lake (free)
• Katepwa Point Provincial Park – Katepwa Beach (free)
Most beach area's feature change facilities, picnic areas, playgrounds, and summer programming for families and children. Program info is available seasonally.
Public Boat Launches are available at:
• B-Say-Tah Beach
• Katepwa Point
• Fort Qu'Appelle Town Centre
• Echo Valley Provincial Park
• Lebret
For more information on available boat launches please contact the RM of North Qu'Appelle at: 306-332-5202 or visit www.saskparks.net
4 Seasons
Winter, Spring, Summer, Fall
Mission Ridge Winter Park
Experience a day, or a weekend, of skiing or snowboarding at Mission Ridge. Professional instructors, a highly trained safety patrol, and friendly staff await your arrival. Ten runs travers 25 acres of skiing area. Four lifts include a magic carpet lift for beginners. After a day on the slopes enjoy a full service bar and restaurant with excellent options for the perfect après ski experience.
For more information visit: www.missionridge.ca

Calling Lakes Cruisers Snowmobile Club
Our Mission: To Ride the Valley
We are a snowmobile club in the Beautiful Qu'Appelle Valley. Our 340 Km of groomed trails include 4 warm up shacks and scenic rides throughout the valley and 4 lakes areas. Towns include Fort Qu'Appelle, Indian Head, Balcarres, Lipton Dysart, Balgonie, Lemberg, and Abernethy. Several rallies and fundraisers are held throughout the season.
For more information callinglakescruisers.ca

4 All
Something for Everyone:
Walking, Hiking and Wildlife Observation
The area is home to an abundance of beautiful and unique plants, animals and historical landmarks. Several walking and hiking trails are available. In the summer you may see pelicans and other birds, foxes, raccoons, beavers and minks to name a few. You will also find spear grass, wheat grass, chokecherry, snowberry, wild rose and wolf willow.
Popular Walking and Hiking Paths: 10 Kilometer Tansi Trail
The Tansi Trail is part of the Trans Canada Trail system. The scenic 10km loop through the town of Fort Qu'Appelle and the Treaty 4 Grounds includes two red steel bridges. Recently the 5.8km trail to Lebret was developed further. Walking the trail will give you an opportunity to see the legendary Qu'Appelle Valley in the same way as the first people who set eyes on this land. More information is available at the Fort Qu'Appelle Town Office, the Fort Qu'Appelle Museum or the Calling Lakes Regional Tourism Centre.
Qu'Appelle Valley Interpretive Trail (Echo Valley Provincial Park)
The nature trail, located on the Pasqua Lake side of the park, is a 3-km loop and takes about an hour to walk. The trailhead is on the south side of the parking lot, in the area named Hole in the Wall. Trail brochures are available at the trailhead or at the main campground entry gate.
The trail has staircases and steep sections. Good hiking footwear is recommended. While on the trail you will tour shaded coulees, walk along the ridge of the valley for a breathtaking view and cross grassy meadows.
For group hikes, please phone ahead and make arrangements with park program staff at (306) 332-3215.
Eco – Friendly Rentals
Welcome to the west side of the district! The are located at the boat launch in the Fort Campground on Echo Lake. Eco-Friendly Rentals are happy to announce their second location. They have paddle boats, single and double kayaks, canoes and stand up paddle boards! Check out their web site at http://legendsaremadeatkatepwa.ca/ for more information.
Fort Qu'Appelle Museum
Fort Qu'Appelle Museum is located beside the Qu'Appelle River on the site of the original trading post and fort, 198 Bay Avenue North. History comes to life through a wide array of collections and treasures. These include artifacts from First Nations, memorabilia from Fort San and many other jewels from the past. Be sure to tickle the ivories on a fully restored player piano.
Open daily June 1st to August 31st from 1 to 5 p.m.
Phone: (306) 332-5751 to arrange for a visit at other times. Groups and off season guests are welcome.
For more historical information on the Town and surrounding areas click here
A Visit to Historic Lebret
This a great place for those looking to embrace history culture and excitement: Be sure to visit the beautiful Sacred Heart Church, The Stations of the Cross, The Lebret Museum and the historic and well maintained graveyard.
Qu Appelle Valley Centre for the ARTS
The campaign to transform Central School into a Centre to house year-round arts and cultural activities, including a gallery, arts instruction, smaller-scale performances, and to bring back to the Valley a Summer School of the Arts, is underway. For more information about the centre click here
The Town of Fort Qu'Appelle is surrounded by art and culture. Many artist have come to the valley to further their art. Sharron Labatt, Ida Laurens, Joan Bolen, Lonnie Wisharts Valley Photography and Incandescent Films are just some of the artist you will find. For more information about these great artists click here
Pottery is a growing art in the surrounding area. Fort Qu'Appelle has two potteries.
Fort Qu'Appelle Pottery and Art Gallery located at 165 Bay Ave North – across from the museum. You can contact the owners at 306-332-4900.
Hours Of Operation are:
Tuesday to Friday 10am to 5pm
Saturday 9am to 3pm Or call for appointment
Pat Krug Pottery
Corner of 9th Street and Craigleith South.
Phone 306-332-4449
Flexible Hours
Arts Shows and Live Music at the Qu'Appelle Valley Centre for the Arts
For the current schedule and rental information please contact: www.qvcarts.ca
Fish Culture Station
Location: West on Highway #210, 5 km from Fort Qu'Appelle.
The visitor information is open to the public from 9:00am to 4:00pm from May to September. For more information please contact the Fish Culture Station: (306) 332-3200.
The fish culture station Visitor Information Centre provides literature, panel displays and audio visual materials on various species raised at the station. The Fort Qu'Appelle Fish Culture Station has the capacity to rear as many as 60 million fish each year. This stock replaces fish populations in water bodies where winter-kill has occurred or where natural reproduction is not successful. The station also stocks newly formed water bodies (reservoirs) and waters where natural reproduction cannot keep up with the fishing pressure. Stock can be used to extend the range of species, such as lake trout and arctic grayling, making them more accessible to anglers. A number of new species which do not occur naturally in Saskatchewan waters have been introduced.  For more information, click here.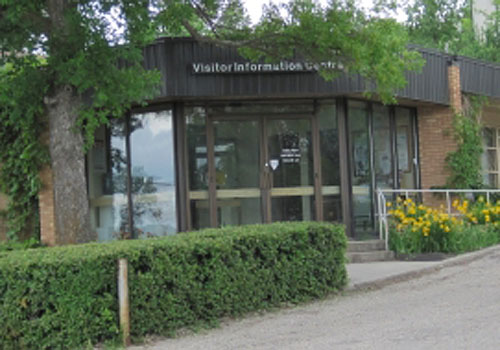 Treaty Four Governance Centre
This wonderful site opened in September of 2000 and became a centre piece for the Town of Fort Qu'Appelle. This architectural beauty is the administrative centre of the Treaty Four First Nations. If you would like more information click here
Trans Canada Trail
Locations:
Fort San Walking Trail east end of Fort San to the Town of Fort Qu'Appelle 5.38 km
Trans Canada Trail Section A – a great walk around the town of Fort Qu'Appelle 6.91 km
Trans Canada Trail Section B – Town of Fort Qu'Appelle to Lebret 5.97 km
Lebret to Sandi Beach (paved highway) 6.4 km
Sandy Beach 1.44 km
Katepwa Trans Canada Trail 6.93 km
RM of Abernathy 26.9 km
When visitors come from all around taking a trail walk to see our beautiful valley
Sask Parks
Echo Valley Provincial Park/
Katepwa Point Provincial Park:
Parks, Culture and Sport
Parks Service Branch
2nd Floor, 3211 Albert Street
Regina SK Canada
S4S 5W6
Phone: (306) 787-8676 or 1-800-205-7070
Fax: (306) 787-7000
Office Hours:
Monday to Friday – 8 a.m to 5 p.m. (Central Standard Time)